LeDragonArgente
Regular price
$131.00 USD
Regular price
Sale price
$131.00 USD
Unit price
per
Sale
Sold out
This handmade Griever pendant is perfect for any Final Fantasy 8 fans looking to represent their favourite character, Squall Leonheart. It's the perfect accessory for cosplay or everyday wear for a true FF8 fan!
DETAILS
Pendant Dimensions: The pendant measures 2.25 inches high plus the bail and 1.5 inches wide. It is hollowed out on the back to lessen the weight, making it perfect for everyday wear. The bail opening is 5mm wide.
Materials:

Stainless steel is an affordable material to create hypoallergenic jewellery for those sensitive to costume jewellery. Stainless steel is a tougher material than gold and silver and is ideal for everyday wear for those that are hard on your jewellery. The stainless steel I use is 316L grade to make sure you get no allergic reactions as 316L grade stainless steel is nickel-free, lead-free and cadmium free. Moreover, stainless steel is water resistant and doesn't tarnish and doesn't require a lot of care. Processing time is 1-2 weeks to make.

Shipping info:

Shipping is with tracking and full insurance. For international buyers, please be aware of taxes and duties are payable to your country and must be paid by the buyer and is not collected by me.

Please note that my pendants do not come with chains due to the high cost of materials. However, you can browse a variety of chains in the Chains & Engravings section of my shop if you are in need of one

here



For any questions about my materials, processing time, and more, check out my FAQ for more info!
I take pride in the work I put into every piece I create, and this pendant is no exception. From the intricate carving of the wax design to the finishing, every step of the process is done with care and precision. In fact, I even included a picture of the wax master for you to see the level of detail and effort that went into making this pendant!

As a fellow fan of the game, I understand the struggle of finding high-quality geeky jewelry made with precious metals. That's why I designed this pendant, fulfilling a request from a fellow fan who shared the same passion for unique and stylish accessories.
Whether you're a die-hard Final Fantasy fan or just someone who loves unique and high-quality accessories, this pendant is perfect for you. It's versatile, stylish, and made with the utmost attention to detail. So why settle for a generic piece of jewellery when you can own a one-of-a-kind creation that truly represents your love for this iconic video game franchise?
Order now and add this Squall Leonhart-inspired pendant to your collection!
Share
View full details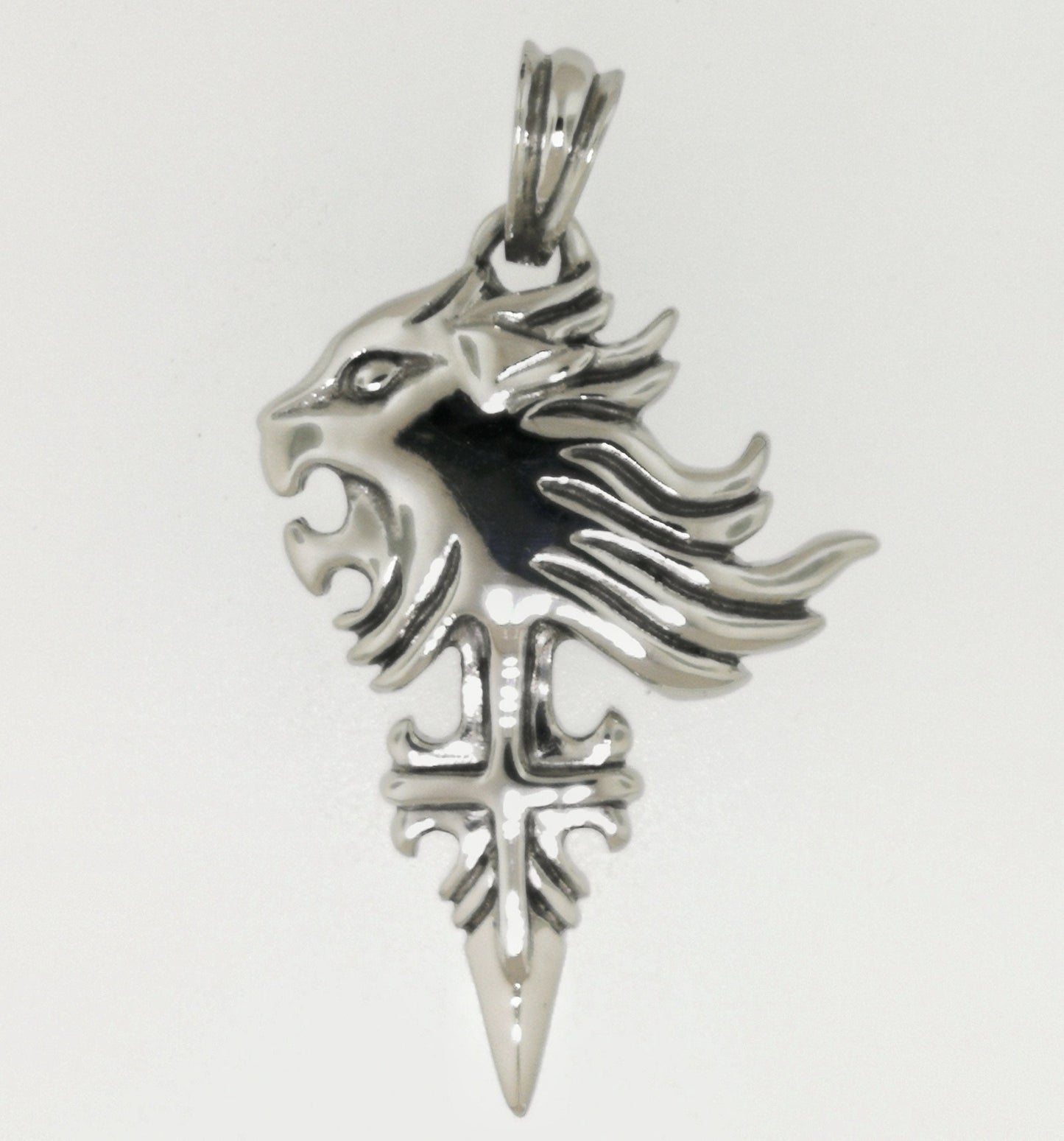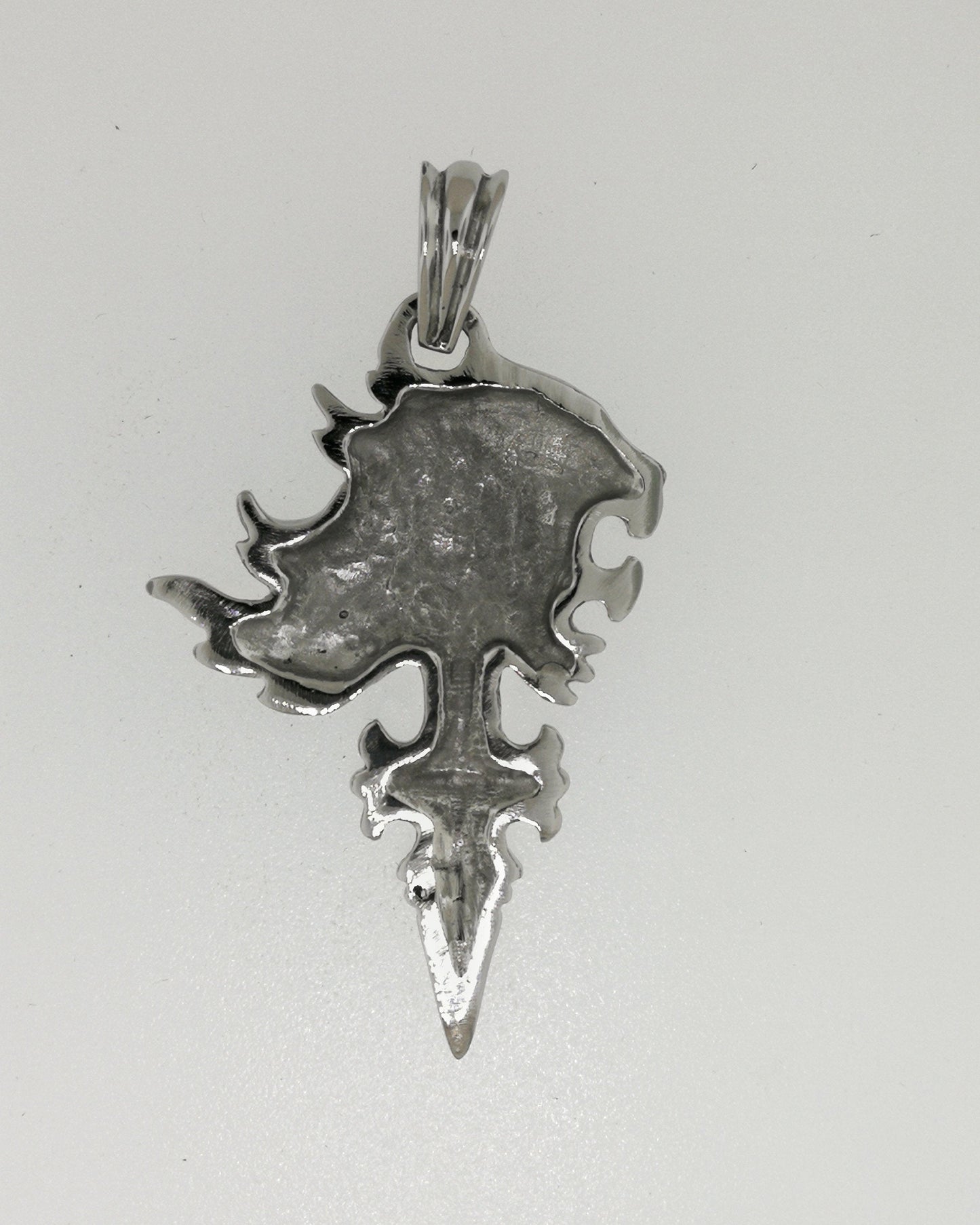 This review has no content.
This review has no content.
I LOVE IT SO MUCH, I'M SO HAPPY I WAS ABLE...
I LOVE IT SO MUCH, I'M SO HAPPY I WAS ABLE TO GET A VERSION MADE IN STAINLESS STEEL. WEARING IT EVERYDAY NOW!
This is one of the coolest, most well-made...
This is one of the coolest, most well-made pendants I've ordered on Etsy.
I will definitely continue to purchase pieces from this shop in the future.
Je suis hyper satisfait de ce pendentif, j...
Je suis hyper satisfait de ce pendentif, juste parfait, excellent travail! :D