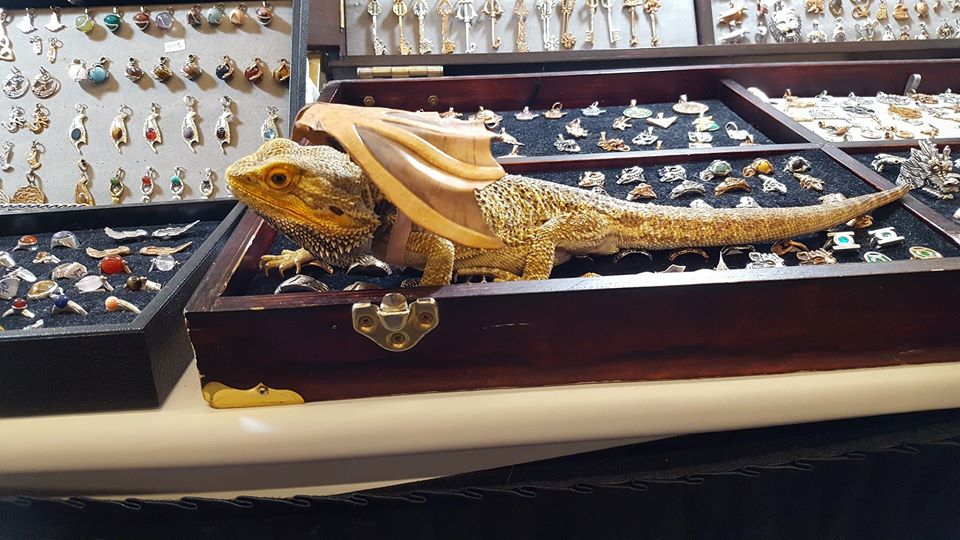 Welcome to The Dragon's Den!
Have you always wanted something fun and geeky to wear but don't like the quality you find?
Do you have allergies to the cheap metal used in commercial merch that is FOREVER FOUND at conventions? PSSST!  You are definitely not alone!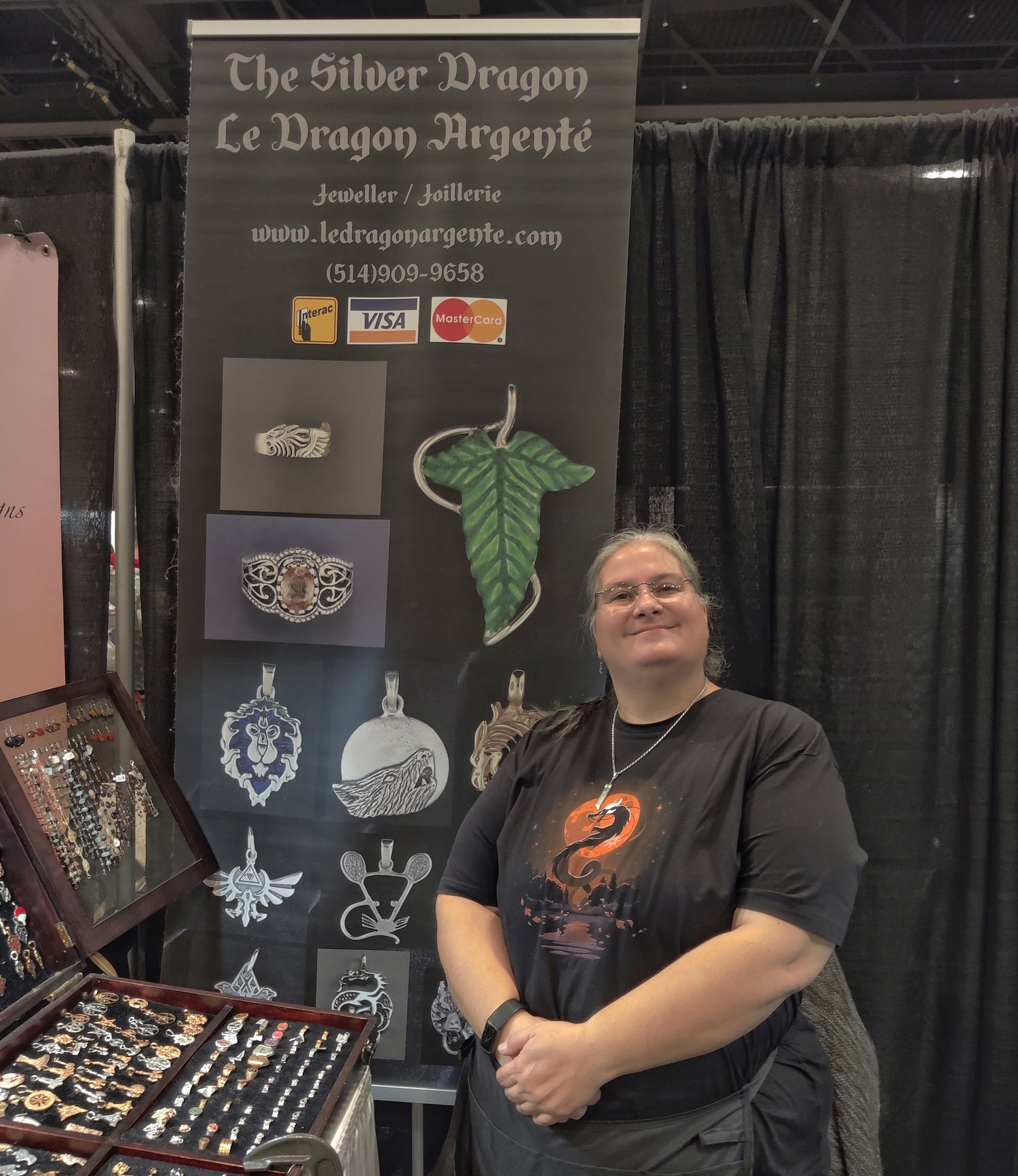 Who am I?
My name is Stephenie, the Dragon herself! Founder and proud owner of Le Dragon Argenté. And like you, I can't wear anything cool that I find at the Cons because of my allergies to nickel, zinc and cadmium. I also hate shoddy craftsmanship! 
 I'm an artisan jeweller who is a gamer, into anime, si-fi/fantasy and general all around geek who loved going to conventions way before selling at them!
I create handmade precious metal jewellery in styles from geeky, fantasy, Celtic, and everything in between.
So come and get to know me!
Who is Le Dragon Argenté?
Allow me to give a short and bizarre story about my start into my jewellery career.                                                                                                                                                                                                                                                      
I started off as a fine artist, but had a hard time fitting in the Fine Arts Community. I was lost for a bit, trying to find a way to have a creative career direction. By luck I found out about a DEP program in jewellery-making from a roommate who was currently enrolled in it.                                                                                                                                                                                              
Look at his projects and realize "Hey! I can do that!" 2 years later in 1998, finish my classes and spend the next two years working for a wholesale production shop. Insert a variety of jewellery repair shops, some work as an apprentice of a wax modelest, and 6 years as the technician and assistant manager of a jewellery store. In the background of this scene, build up a workshop and inventory with a variety of creations, add some vintage 1940's master designs from a jewellery workshop who closed and you will have yourself the beginnings of my story!                                                                                                                                                                                                                                              
Fast forward to 2009; fed up of being paid a lousy minimum wage as a tradesperson, I decided to open up shop for myself. Armoured with the scales of the past 12 years building up my workshop & inventory, I was able to do everything but the casting from my workshop!                                                                                                                                                                                        
With the help of my partner Steven, I started to sell at more shows, and was able to open my Etsy shop!                                                                                                                                                                                                                     
My passion for creating jewellery, along with my years of experience working long 6 day weeks in a jewellery store, fueled my drive and energy to do this full time. I absolutely love it!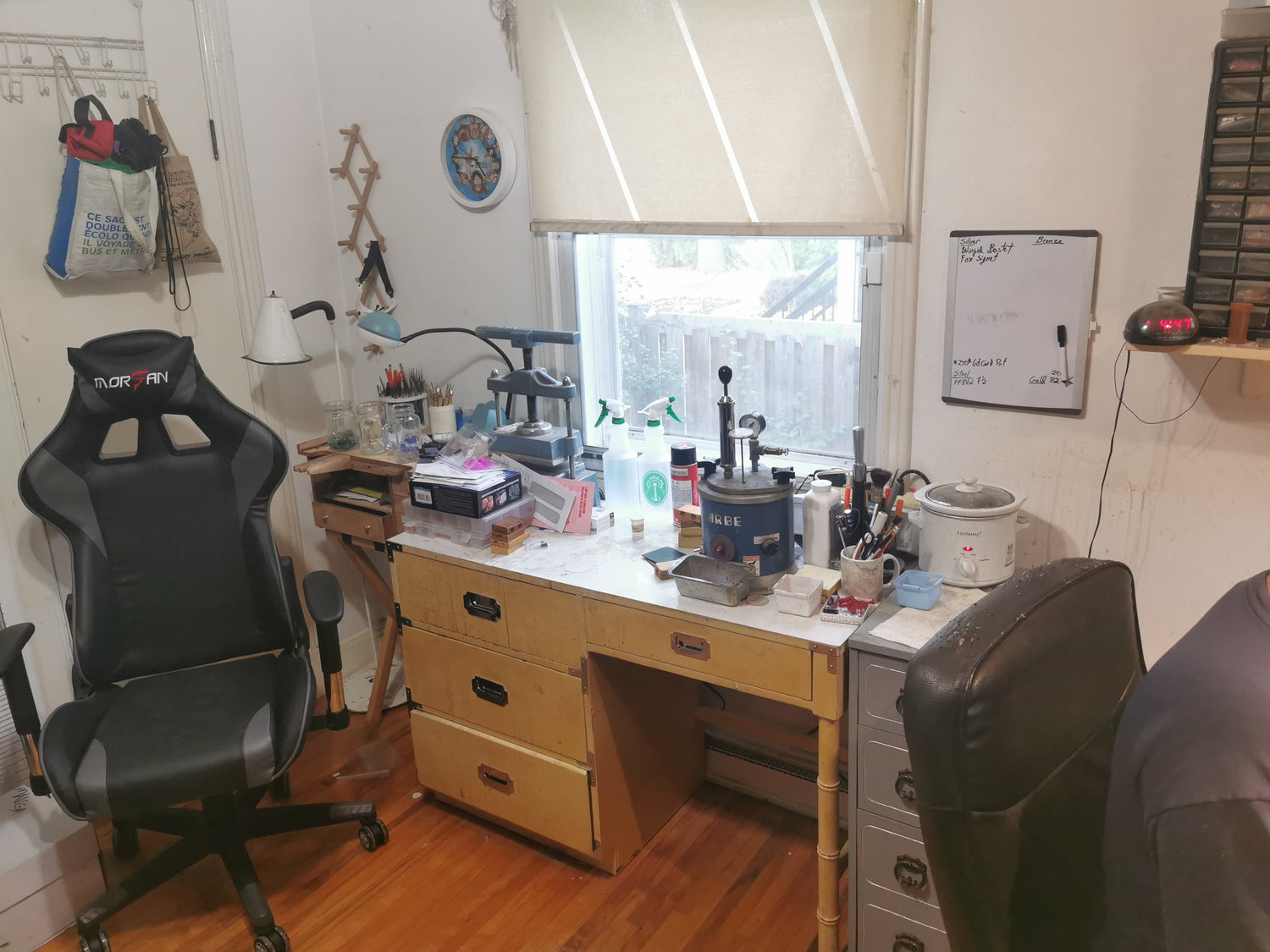 What goes on in the Dragon's Workshop
When folks want to know what's behind my jewellery, I have to say blood, sweat, tears, and of course cats!
Except for the actual casting of my pieces(insurance companies don't like fire!) everything I do in house.
When I'm not in my den creating for you, you can usuually find me at local conventions or shows. I also offer my time as a member of the Montreal Gem & Mineral club to help others learn how to create their own pretties with their own stones.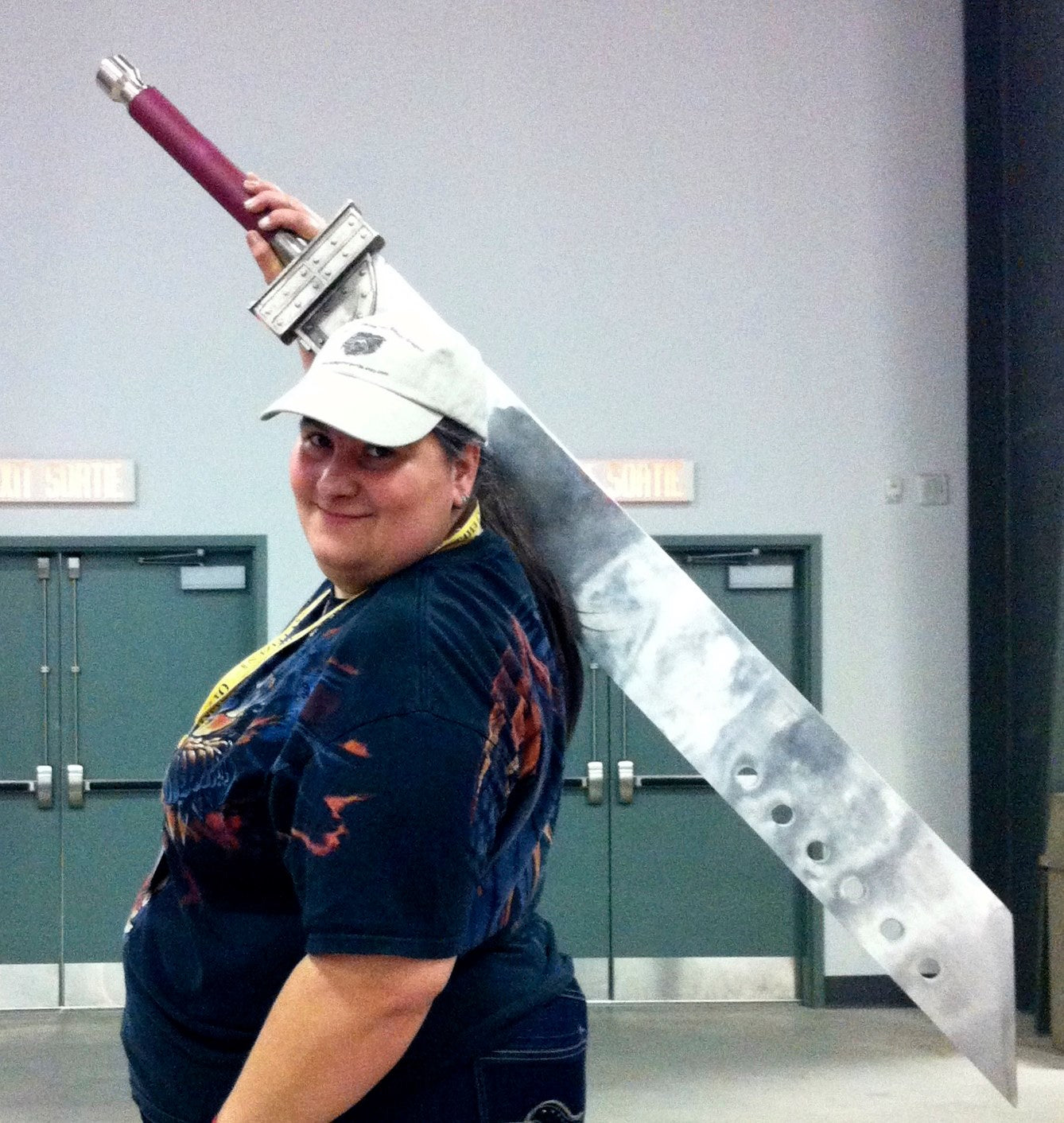 Ok, so what's with the sword?
All dragons collect an assortment of shiny things! And one of those things for me is Final Fantasy blades, my favorite game series ever!
This Buster sword, from Final Fantasy 7, was my first one in my collection. It's perfect for me, as it's also the same sword design I wear every day around my neck! Because I want to share my fandom too!
Have questions? I might have answers! Feel free to ask away!