Custom Projects & Gallery
Over the years I've created a montage of different pieces for people, be it other fans or someone looking for something very special!
Here are some examples of assorted projects I've done over the years, and some of my past customers showing off their favorite pieces!
Examples of some Custom Wax Designs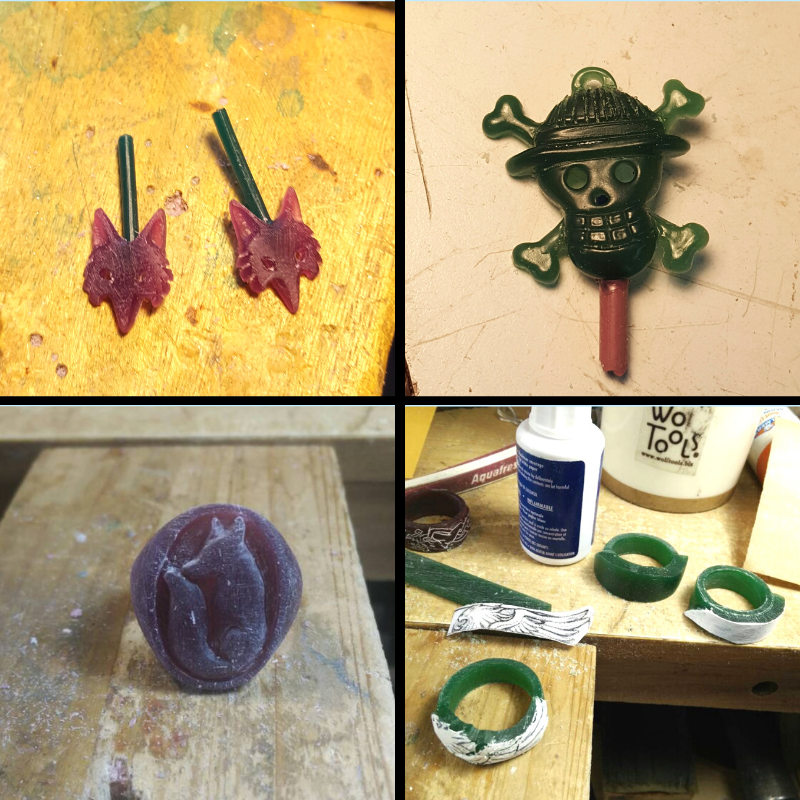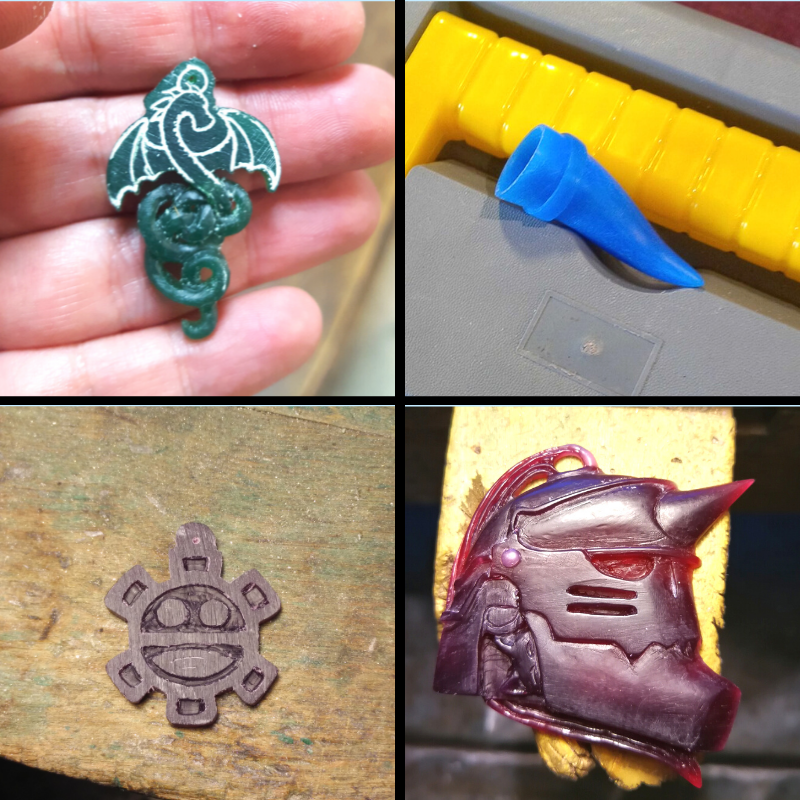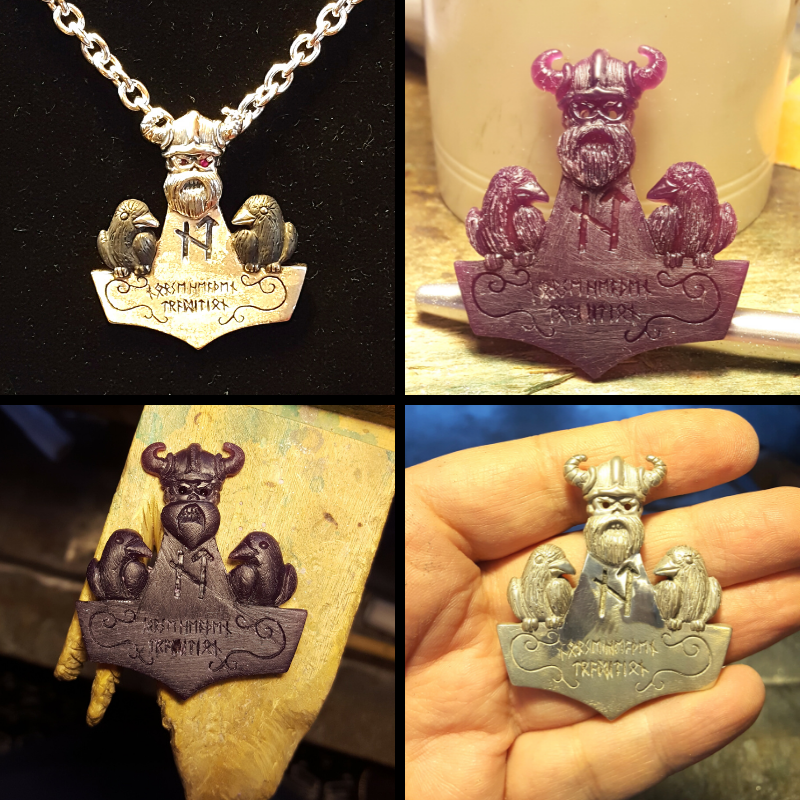 Some projects with a backstory!
The Face of his enimy!

A friend of mine had a bone chip for years in his knee that he finally had removed. He then asked me to make a resin pendant with it and labeled it "the face of his enimy!"

A momento for a departed friend

This was a steel pentacle that my frend Tony had made that his wife Louise found in his things after he passed. I took a 1 carat raw diamond he had and made a custom setting for teh center. It's presently on the front of his urn.

A customer's review of their unique piece

I wanted to get something made so my boyfriend who's 6kmi away would always be close to me. He chose his favorite weapon from his favorite video game and we could not be more pleased. The likeness and quality of it is AMAZING, oh my gosh!! It's so high quality, worth every single penny and every day we waited, I never take it off. Stephenie was an absolute delight and so so helpful through the whole process. She kept me updated through its making and shipping. We both love it more than words can describe and we both can't wait for him to see it in person in 11 days. Definitely a customer for life ❤️

Ashton Eller