LeDragonArgente
Regular price
Sale price
$83.00 USD
Unit price
per
Sale
Sold out
Are you a fan of Final Fantasy 7 & Final Fantasy 7: Advent Children? Do you want good quality jewellery based on Cloud Strife's Fenrir Wolf but have metal sensitivities like I do? Well, this is the perfect place for you!
This handmade FFVII Fenrir Wolf pendant is perfect for everyday wear, and for those like me who want to be able to wear their jewellery 24/7 and not have to take it off!
And unlike many designs available online, mine are made of solid cast materials and are never plated! I make these for people like myself who are allergic to cheap metals, especially nickel, zinc or cadmium!
Materials:

available in either .925 sterling silver, a mix of 92.5% fine silver and 7.5% copper, and antique bronze, a mix of 90% copper and 10% tin. Both are free of nickel, zinc or cadmium, which are common metal allergens, which can cause rashes and sores. For more info on bronze,

click here

.

Dimensions: The pendant measures 3.5cm long and 1.8cm wide. with a bail that is wide enough to accommodate a 5mm wide chain. the head is created in 3D and hollowed out in the back to reduce the overall weight.
Shipping info:

 Shipping is with tracking and insurance. For international buyers, please be aware of taxes and duties are payable to your country and must be paid by the buyer and is not collected by me.

Please note that my pendants do not come with chains due to the high cost of materials. However, you can browse a variety of chains in the Chains & Engravings section of my shop if you are in need of one

here

For any questions about my materials, processing time, and more, check out my FAQ for more info!
Any fan of Final Fantasy 7 will recognize the iconic Fenrir Wolf from its multiple appearances in Final Fantasy 7: Advent Children. This captivating ring is inspired by the Fenrir Wolf brooch and earrings worn by the character Cloud Strife, representing his journey of independence as a "lone wolf" and his struggle to cope with the losses of Aerith and Zack.
So get this amazing pendant, and I promise you won't regret it!
Share
View full details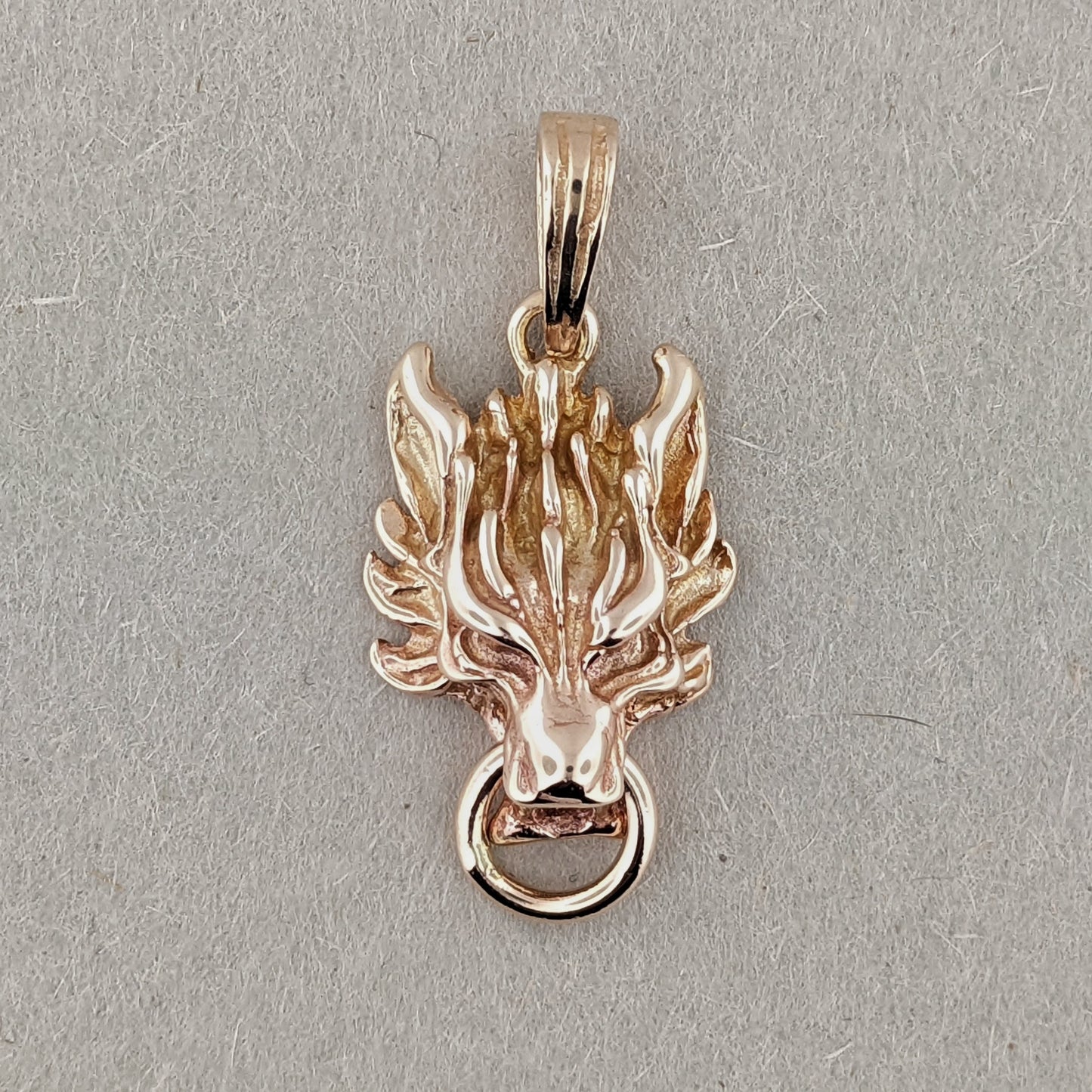 Amazing quality, and arrived just as descr...
Amazing quality, and arrived just as described. I wear this every day.